Jaws Jumbo Burgers is owned and operated by Noah's Ark Business Group. Established since 1985, Noah's Ark Business Group is a member cooperative, L3C social enterprise company (people first, profits second) that buys retail businesses through the cooperative buying power of it's members and shares the profits.
Noah's Ark Business Group is a job creation/ wealth building organization. Our primary focus is to create employment and job security for ourselves and our members by investing in and owning restaurants, supermarkerts, gas stations and food manufacturing plants.
We are a membership group with benefits. We are not an investment group.

Our plan is to recycle our members spending dollars. Financial wealth, job security and career opportunities are the benefits of becoming a member of Noah's Ark Business Group. In a written contract agreement, the members share 30% ownership and profits of every retail venture in their state.
A one time FAMILY membership joining fee is required to become a Noah's Ark member and a monthly membership due is required to maintain the membership. Future Investment Goals: Entertainment Fundrasiers, Concerts, Insurance (Health-Car-Life), Amusement Parks and Trade Schools. .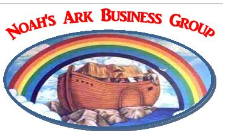 Cooperative Corporation
MISSION
Community Wealth Building